KINETIK 3 HEAD
Sale price
$99.99
Regular price
Unit price
per
Product Overview

The KINETIK 3 features an updated narrow face shape design, added TENSION LOCK for a defined shooting channel and a shortened throat for ultimate ball control. Keeping the outside shooter in mind, these evolved features support accuracy and velocity which every player needs to take their game to the next level. The KINETIK 3 is for the elite shooter.

XRAIL Technology is engineered to distribute stress to the opposite rail creating a lightweight and stiff design.

TENSION LOCK enables stringers to precisely locate a defined shooting channel for increased accuracy.

DURATOUGH Materials increase stiffness and provides consistency in all weather conditions.

CONTROL CORE is designed with

redistributed mass in the scoop and throat to decrease weight, increase stiffness, and enhance ball control.

OPTIMAL RELEASE POINT increases control with added hold and has extreme energy offset when shooting.
THE FACE OF POINT LEADERS
A tighter face shape creates an ideal channel improving ball control with an evolved scoop to enhance the angle of attack on ground balls from coast to coast.
BUILT FOR THE UNSTOPPABLE
Redistributed mass from the throat and scoop reduced overall weight while adding increased stiffness and strength to the sidewalls for consistent accuracy and overall performance.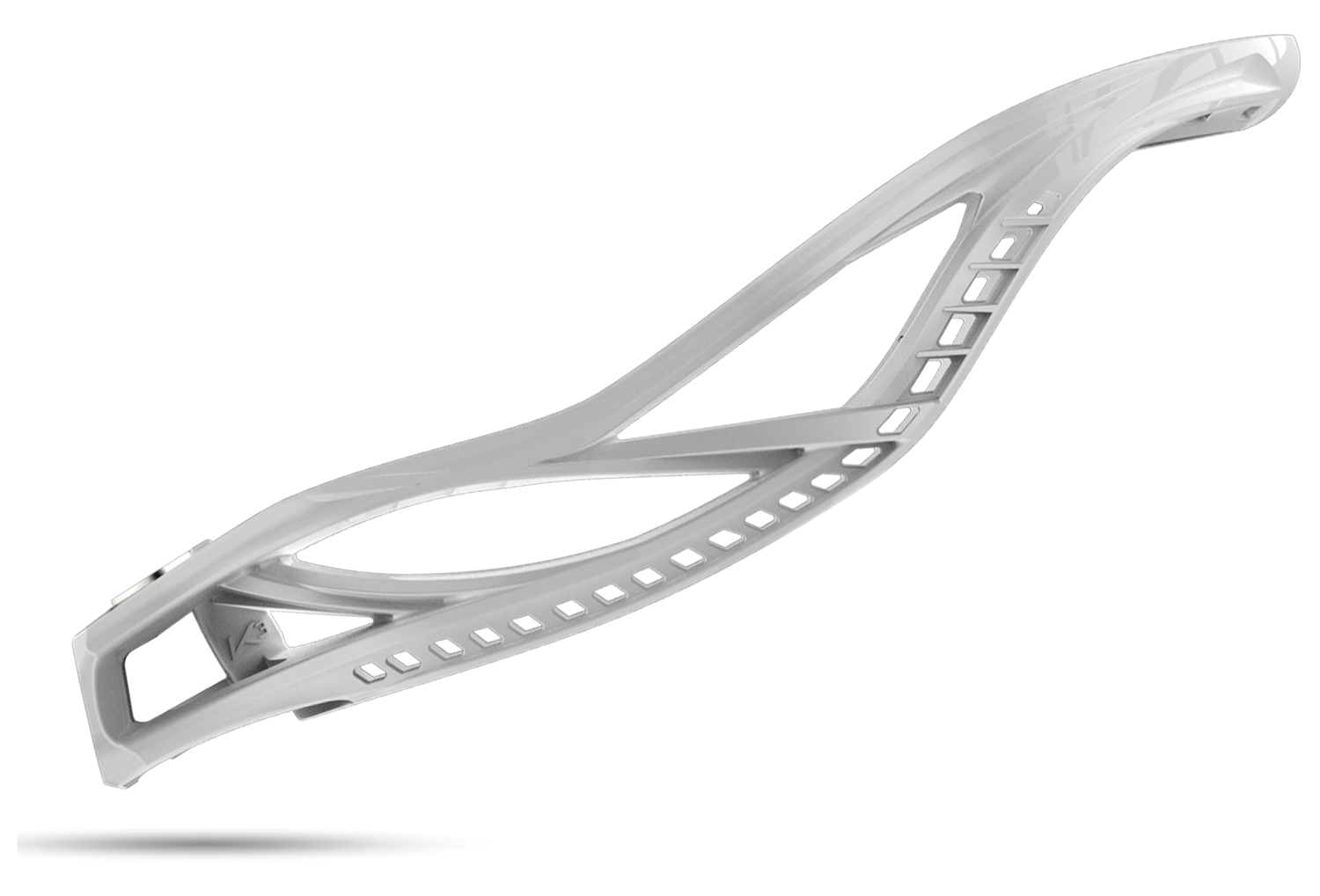 OPTIMIZED STRINGABILITY
Based on top stringer feedback, we've dialed-in the sidewall ergonomics for optimal tension locking and amazing stringability. More stringing holes give you the freedom for whatever pattern you decide to run.
FIRE AT WILL
If control, accuracy and velocity are important to you, fire at will with the KINETIK 3. The new and improved K3 is designed for incredible hold and extreme energy transfer.